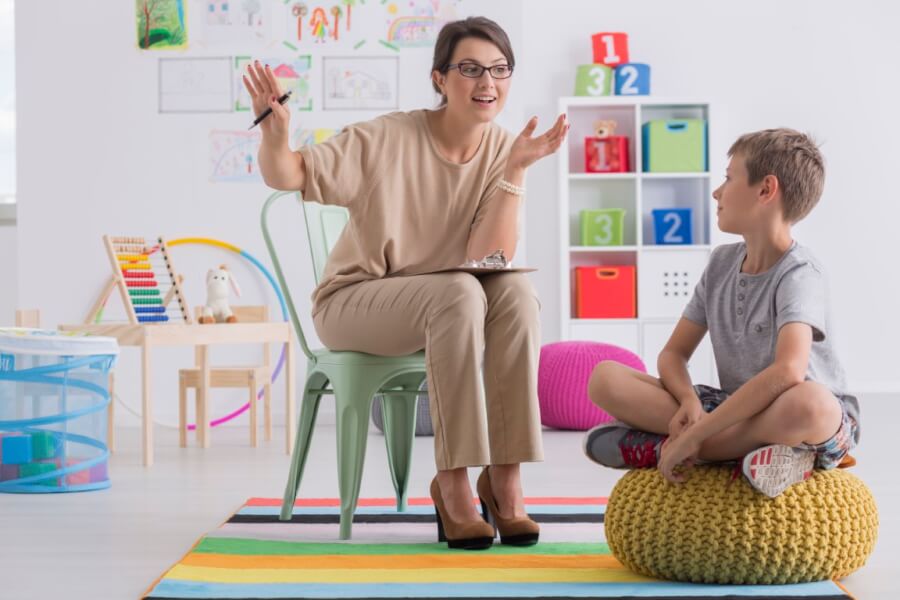 Play Therapy
Although sometimes used with adults, play therapy is a psychotherapeutic approach primarily used to help children ages 3 to 12 explore their lives and freely express repressed thoughts and emotions through play. The goal is to help children learn to express themselves in healthier ways, become more respectful and empathetic, and discover new and more positive ways to solve problems.
When It's Used
Therapeutic play helps children with social or emotional deficits learn to communicate better, change their behavior, develop problem-solving skills, and relate to others in positive ways. It is appropriate for children undergoing or witnessing stressful events in their lives, such as a serious illness or hospitalization, domestic violence, abuse, trauma, a family crisis, or an upsetting change in their environment. Play therapy can help children with academic and social problems, learning disabilities, behavioral disorders, anxiety, depression, grief, or anger, as well as those with attention deficit disorders or who are on the autism spectrum.
The therapist uses play and other creative activities to communicate with the child and observe how the child uses these activities to express thoughts and feelings that are not expressed in words.
Reference: https://www.psychologytoday.com/us/therapy-types/play-therapy
Play Therapy with adults is also very beneficial, although done differently than with children. Sandplay therapy, Psychodrama, Role Playing, and other techniques are used to help tap into the subconscious and process trauma and other emotional issues that have been latent for a long time. It has been shown to be very effective in clinical studies and in countless therapeutic sessions for decades.